泳坛夺金任二技巧:Man's bizarre 'rap video' antics snarl traffic in Los Angeles for miles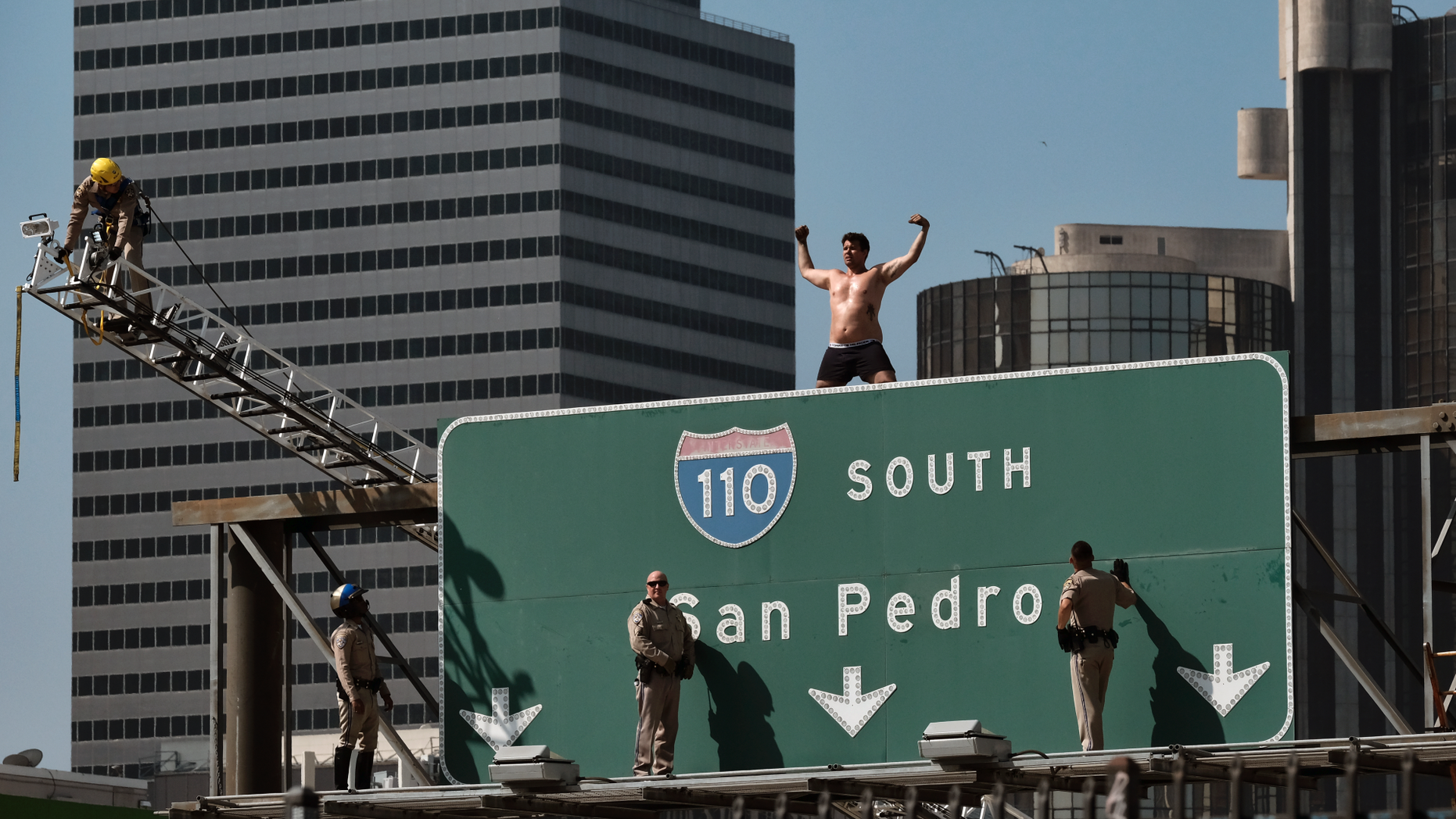 A barely-clothed California man who snarled rush-hour traffic in Los Angeles with his bizarre antics on top of a freeway sign apparently was trying to get footage for a rap video – but he may end up facing hefty fines.
Alexander Dunn, wearing only boxer briefs and tennis shoes, climbed onto the sign Wednesday and proceeded to hang protest posters, dance around and make strongman poses.
Traffic got backed up for miles on State Route 110 as firefighters placed inflatables underneath the man and extended ladders to him.
The signs that Dunn put up read ''Fight pollution, not each other" and "Give a hoot, don't pollute," while cars passing on the other side of the freeway at times honked at him and one even shouted to police: "Shoot him!"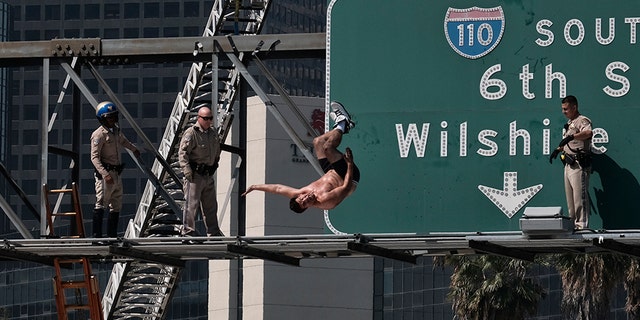 The standoff ended when Dunn did a backflip off the sign down to an inflatable below. He was unhurt and then arrested on charges including trespassing on state property and suspicion of delaying a police officer, according to the Los Angeles Times.
The newspaper said Dunn, 29, is an aspiring rap artist, and according to his producer, he was being recorded throughout the entire episode with the images intended for release in a music video.
But a former Los Angeles County district attorney said the stunt could carry a price tag for Dunn.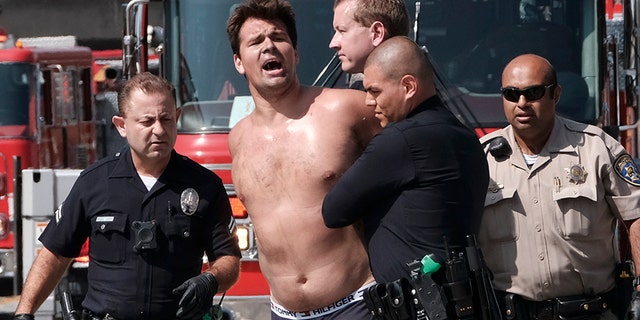 "If you can establish that the act caused damages, then you seek to get that money back from the perpetrator," Steve Cooley told the Los Angeles Times, noting that prosecutors could pursue more charges if they have proof that the antics were done for commercial gain.
In 2010, an Orange County band was ordered to pay $40,000 back to the state after holding up traffic on the 101 Freeway in Hollywood as they performed a spontaneous concert, according to the Los Angeles Times.
Dunn's producer though didn't seem concerned about any financial liabilities.
"You ain't poppin' unless you got haters," he said.
The Associated Press contributed to this report.